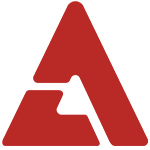 The highly anticipated film 'Secretly and Greatly' ('Covertness') starring Kim Soo Hyun unveiled its first trailer on the 17th.

The trailer shows a 31-second glimpse of an elite North Korean spy, Won Ryu Han (Kim Soo Hyun), who goes to South Korea. Kim Soo Hyun's character lives as a neighborhood fool, named Bang Dong Gu, who works at a supermarket. Won Ryu Han/Bang Dong Gu is also seen getting teased by children, showing the character's ability to switch personalities as an elite spy.

His fellow North Korean spies Lee Hae Rang (Park Ki Woong) and Lee Hae Jin (Lee Hyun Woo) are also spotted in the action-packed trailer.

'Secretly and Greatly' will premiere this June.