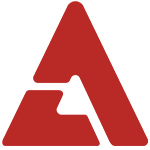 Lee Byung Hun and director Jon Chu attended Psy's recent 'HAPPENING' concert together.

Jon Chu, who directed 'G.I. Joe 2', accompanied Lee Byung Hun to Psy's concert in Seoul on April 13th. When Jon Chu attended the world movie to the Hasbro toy movie, he said at the press conference, "I have connections to Psy. I plan on coming back to Korea to attend his concert. I want to feel the excitement at the concert," and showed his "Gangnam Style" socks.

And just as he said, the director returned to Korea to attend Psy's concert. Jon Chu became a fan of the singer after last year's worldwide hit "Gangnam Style" and was able to meet Psy through Lee Byung Hun. Jon Chu must have really wanted to attend the concert because he got his own plane ticket and made the hotel reservation himself.

After working together on 'G.I. Joe 2', the movie star and director got close and watched the entire concert together, taking a photo as well.

'G.I. Joe 2' is a stylish action blockbuster that has been receiving a lot of love from fans.