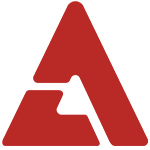 It hasn't been long since the tomboy girl group GI (Global Icon) made their debut, but their interesting past is already receiving attention following news that the group participated in a song prior to their debut!

Prior to their debut, GI's Aram, Hayeon, and Eunji sang for the song "Moonlight Legend" for the cartoon 'Sailor Moon', which airs on the Korean cable channel Anibox TV. Fans were pleasantly surprised upon recognizing their voices and even more surprised that the tomboy girl group perfectly sang in the likeness of the feminine character Sailor Moon.

GI are currently promoting their debut song "Beatles". They'll also be sitting down with allkpop for another allkpop LIVE chat on April 21st at 10PM EST!

Listen to "Moonlight Legend" below!