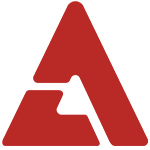 30 celebrities including Yoo Jae Suk, Kang Ho Dong, Shin Dong Yup, and Kim Hee Sun were last seen shouting, "Brinicle", and now the mystery surrounding this word has been revealed!

Apparently 'Brinicle' is an innovative mobile shopping app featuring services for online and home shopping, coupons, social commerce, and outlet malls right at the touch of a button on your phone!

Shopaholics now have an easier, more streamlined way of feeding their passion for fashion through this new app, endorsed by Korea's top MCs and comedians.