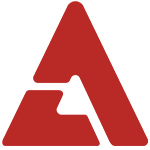 MBC's 'When a Man Loves' has maintained its title as the #1 Wednesday-Thursday drama... for now.

According to AGB Nielsen Media Research, the April 24th broadcast of 'When A Man Loves' scored a 10.5% viewer rating, which was a 0.8% increase from its viewer rating of 9.7% last week, but it still was enough for the drama to grab the #1 spot in its time slot once again.

Meanwhile, the April 24th premiere of KBS 2TV's 'Mandate of Heaven' kicked off to a good start with a strong 9.3% viewer rating, which was a 1.1% decrease from the viewer ratings for the finale of its predecessor 'IRIS 2'.

'When A Man Loves' centers around the secret affair of Han Tae Sang (Song Seung Hun) and Seo Mi Do (Shin Se Kyung), and it's been keeping fans on the edge of their seats as a love triangle unfolds. 'Mandate of Heaven' is also receiving praise as a well-made historical drama, which features the story of Choi Won (Lee Dong Wook) who becomes a fugitive on the run and tries to save his daughter from an illness.

Which drama are you tuning in for Wednesday-Thursday nights?