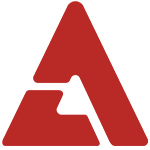 K.Will made everyone laugh with his unexpected assumption on 'Happy Together 3'.

On the latest episode of the variety show, he discussed his appearance on 'Immortal Song 2'. He was on the Yang Hee Eun special of the competitive program, and Yang Hee Eun happened to also be one of the guests on 'Happy Together 3'.

He said, "I cried for the first time on television while I was singing that song. When I saw her during filming, I thought that Yang Hee Eun sunbaenim cried as well," revealing that he thought his performance was so good he moved his sunbae to tears.

However, Yang Hee Eun displayed her trademark frank humor, saying, "Sorry, but it's not that I cried. I just have really severe astigmatism," causing the rest of the guests to burst into laughter.

K.Will then sang his cover of her song once again and was awarded with incredible applause from the entire panel.