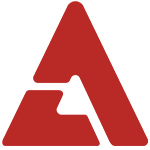 Following the finale of 'K-Pop Star 2', a special broadcast titled 'K-Pop Star Dream Stage' will air on the 14th and will feature some of your favorite contestants from season 1 and two back together again!

'K-Pop Star' finalists Park Ji Min, Lee Hi, and Baek Ah Yeon, and more will reunite once again on stage for another round of spectacular performances. The K-pop stars also have a treat in store for fans with their special stages. Lee Hi will be teaming up with 'K-Pop Star 2' finalist 2000 Won to perform a cover of Rihanna's "Love the Way You Lie". 'K-Pop Star 2' runner up Bang Ye Dam will also be collaborating with season one finalist Lee Seung Hoon for a special hip hop stage as well.

Get ready to watch the contestants reunite on the 'K-Pop Star Dream Stage' on the 14th!