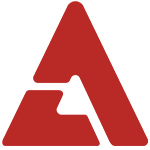 Jang Geun Suk will be releasing his second Japanese album!

The title for his album this time around is 'Nature Boy', which is scheduled for release on May 29th. He's reached #1 on Oricon Weekly Charts with his first album 'Just Crazy', so there's a lot of hype amongst his fans for the upcoming release.

In the new album, he announced that he'll be trying to reflect the 25-year-old Jang Geun Suk who is usually carefree and boyish, but sometimes experiences loneliness and anxiety, through the tracks included.

A representative said, "This is his solo album, different from the project Team H that he made with Big Brother. It'll be an album that shows Jang Geun Suk's color well." There will be a limited version with a DVD, and a regular version. The regular version will include "Love Letter", the Korean song he composed and wrote the lyrics for.

The album will have 10 songs, including the title song "Nature Boy", amongst other songs titled "Love Is Black Hole", "Poison" and more. To commemorate the release, he'll be holding a 'Nature Boy Birthday Count Down' event on May 28th at Tokyo Zepp.