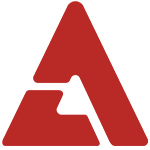 Having recently revealed two members of upcoming boy group, HISTORY, LOEN Entertainment is now enlisting IU to help get the word out about this new group.

LOEN said of the group, "HISTORY is an 'alternative group' that is not defined by a specific genre but rather by their passion for music. The group will go beyond the standard sound and performances and establish a new paradigm in K-pop."

All the members will be introduced one by one starting on the 15th, so be on the look out!

Meanwhile, watch this intriguing clip from IU, where she asks, "Do you know us?", "Do you know me?", and an unseen male in the background repeats, "Do you know me?"

Do we sense a bit of double entendre from the Nation's Little Sister?