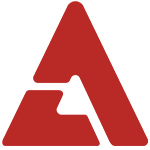 MBC's 'Infinity Challenge' celebrates its 8th year anniversary today (April 23rd)!

The show first aired on April 23rd, 2005 and originally featured six fixed members, which became seven with the addition of Leessang's Gil. Shinhwa's Junjin also temporarily joined the team back in 2008. The current seven members, Yoo Jae Suk, HaHa, Noh Hong Chul, Park Myung Soo, Jung Hyung Don, Jung Jun Ha, and Gil, recently renewed their contracts with MBC for another season of the show and will continue to bring laughter for its 8th year.

Kim Tae Ho PD shared, "We only look towards the viewers and do it. We've been through small and big hardships that made us gain a greater tolerance. We won't forget the rookie mindset, 'Rather than focus on dominating viewer ratings, let's make a good show,' as we move forward. We will continue to focus on quality and purpose, and show dignified and memorable storylines. We will do the best of the best to keep on bringing laughter to viewers."

A list counting off all of the different nicknames that each of the members had throughout the past eight years, uploaded onto an online community site, reveals Park Myung Soo to be the member with the most number of character titles.