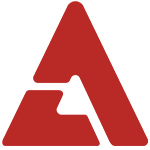 December's DK has announced that he will be enlisting into the army next month!

December's camp stated, "DK will enlist into the army at the Gyeonggido Uijeongbu 306 Reserve on May 7th, and he will begin his service as an active-duty soldier."

The group previously released their 2nd full-length album 'The Last Legacy' and shared on their fan cafe, "It's already been four years since December has been with you all. We thank you from the bottom of our hearts for consistently supporting and loving us over the years. This will be our last album prior to December leaving for the army. As a Korean male citizen, it is our duty to serve in the army, so don't worry too much. We will work hard and return in a healthy condition, and we hope that we continue to support each other as a family like we are doing now."

December's Yoon Hyuk previously enlisted into the army back in January and is currently serving as a public service personnel.