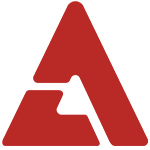 After teasing with a capture from what appears to be a music video set earlier, BTOB has confirmed their comeback!

The group will be returning with a song called "Second Confession", which is said to be perfect for the warm spring weather as a sweet confession song that music lovers of all ages will be able to relate to.

The song will start off with a narration, and it will include lyrics that depict the emotions of a man who is about to confess his feelings a second time to a lover he has parted with in the past.

This is actually a thank you present from the boys to all the fans who have supported them for over a year, and although it sings of a man and his feelings for his past girlfriend, it also serves as a serenade from the boys of the group to their adoring fans!

Stay tuned for the release coming up on April 10th!