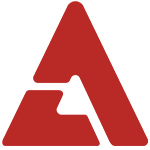 With an all-star cast and 'nation's MC' Kang Ho Dong at the helm, SBS's newest variety program, 'Barefoot Friends', has made quite a first impression with viewers. Taking its cast to Vietnam, they were given the mission to survive for 24 hours on only what they could earn through local means.

Unfortunately, the variety program still has a long way to go in the ratings field. Although it started off its first episode last week with ratings of 5.6%, today's second episode saw a 0.5% decline, putting the ratings at a dismal 5.1%.

This low number puts 'Barefoot Friends' dead last among the Sunday variety programs. Moreover, it is also dragging down its fellow 'Good Sunday' slot mate, 'Running Man' - the two programs are evaluated together for overall ratings. Although 'Running Man' recorded the highest ratings of the night with 15.3%, combined 'Good Sunday' ratings were significantly less.

Its woes are a stark contrast with the recent surge of MBC Sunday variety. Both 'Dad, Where Are You Going' and 'Real Men' have gained both critical acclaim and viewers, with their latest episodes drawing 15.0% and 10.2&.

Meanwhile, KBS's Sunday variety block, 'Happy Sunday', remained in the doldrums with 9.3%.