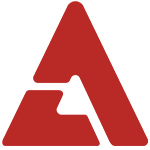 UPDATE: We will upload the full interview real soon!

Busters are you ready?

Ladies and gentlemen let the countdown begin!

In less than two hours, M.I.B will be live on allkpop to answer fans' questions, plus chat about various topics!

With the boys entering the second week of promotions for their comeback song "Nod Along!", they wanted to meet with allkpop readers and fans!

M.I.B will be answering questions from the allkpop community, so if you have something to ask, make sure to do it on the allkpop LIVE page and also tweet them with the hashtag #allkpoplive !



Click Here to go to the allkpop LIVE Page