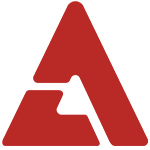 Despite what many viewers say, comedian Shin Dong Yup insists that he's not a pervert.

On the latest QTV's 'Shin Dong Yup and the Ladies Who Determine Rankings', Shin Dong Yup shared a complaint he had which is that people assume he's actually a pervert because of the image he portrays on television.

He said, "I worry because people really think that I am perverted." The ladies said things like "You're not?" and "But it's true," and teased him.

Park Hye Mi said, "Shin Dong Yup looks like he is a peeping tom," causing the entire studio to erupt in laughter. Shin Dong Yup replied, "To be honest, ever since I was younger I did not enjoy porn. I actually like using my imagination more."