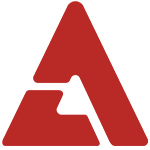 With INFINITE's comeback so close, following up after the release of his video teaser is none other than leader Sunggyu with his teaser poster!

To promote their return with "Man in Love", the group has set out to drive their fans wild in collecting each member's poster! In addition to being posted online, these posters have been posted around Seoul to make sure everyone knows that INFINITE is coming their way very soon.

Following Sungjong, Woohyun, Dongwoo, Sungyeol, Hoya and L's posters, fans are now in a desperate search to claim the last poster featuring Sunggyu for themselves!

While we wait for INFINITE's comeback on the 21st, check out the beloved 'grandpa-gyu' or Sunggyu's video teaser here!