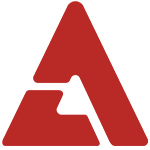 SISTAR has received accolades at 'The 25th Korea PD Awards'!

The ceremony took place on the 14th and awards were given out to those that PDs felt  stood out in each field of entertainment.

Taking the award for the singer portion was none other than the talented ladies of SISTAR, and Hyorin took to their girls' official Twitter to write, "Thank you for calling us to such an honorable place! We're going to continue to sing hard♥ All the PDs in Korea and all the directors, we love you :-)♥".

The ladies performed "Alone" for the awards dressed in bright blue outfits that went along quite well with the blue award and the blue ribbon on the bouquet.

The ceremony will be broadcast on television on the 18th through KBS, so make sure to catch it to see SISTAR's performance.

Congratulations to SISTAR!