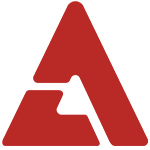 SHINee's Taemin has always been known for his child-like image as his groups' maknae. But on the latest episode of 'Yoo Hee Yeol's Sketchbook', noona fans were pleasantly surprised to hear that he has gone through puberty and has now become a man.

MC Yoo Hee Yeol stated that it seems like it was only yesterday when SHINee debuted with "Replay" and Jonghyun pointed out that in May it would already be 5 years since they debuted.

Yoo Hee Yeol then asked Taemin, "Your hyungs must have watched you grow up so how did you go through puberty?" Taemin responded that he also saw his hyungs grow up and added, "Puberty came to me at an early age." The MC then stated that Taemin's body looks more mature now and Jonghyun added, "After he turned 20, his physique suddenly became better." Key also hilariously chimed in, "He has entered the 2nd round of puberty."

When asked, "As a man, you are at an age (21) when your interest in women is high, who gives you the best advice on women?", Taemin shared, "My manager hyungs give me the most advice. The members don't really have much information", hilariously putting fan girls' worries to rest upon revealing the members' lack of dating experience.