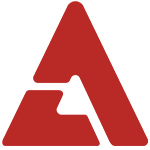 Taemin's ideal type has changed!

For a long time, Taemin's ideal type had been Emma Watson, and then he had moved onto Kaya Scodelario. But his ideal type seems to have changed yet again. The boys of SHINee were guests for a recent recording of 'Yoo Hee Yeol's Sketchbook', and they all revealed their dream girls.

Taemin stated that his new ideal type was Hollywood actress Amanda Seyfried from 'Mamma Mia' and 'Les Miserables' because of her mystical image. Meanwhile Key didn't choose anyone in particular, instead he chose a girl who shared a lot of similarities with him as his ideal type.

On the same episode, the SHINee boys revealed that they used to live in the same apartment as MC Yoo Hee Yeol, and said, "We saw him all the time in the elevator with a bag of toiletries. He always told us to come over to eat," which caused the audience members to laugh.

You can catch this episode of 'Yoo Hee Yeol's Sketchbook' on the 8th.