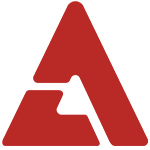 Shinhwa's Shin Hye Sung has shown loyalty to his current agency managing his solo activities, Liveworks Company, by renewing his contract.

Shin Hye Sung shared his reason for the renewal, stating, "I thank my agency who endlessly supports all of my activities as the singer Shin Hye Sung and Shinhwa's main vocalist Shin Hye Sung. I will focus more on my music in the future and will work hard to show a good image as a singer."

Liveworks Company's CEO also revealed his fondness for the talented singer as he commented, "I've known Shin Hye Sung for close to ten years and he is a singer who always has an overwhelming passion for music. He was probably given a lot more advantageous offers so we are really grateful to Shin Hye Sung for trusting our agency and renewing his contract. We will balance his solo activities as a musician for his album, concerts, and more as well as his activities as part of Korea's longest-running idol group Shinhwa. We will endlessly support him so that he can develop more in those two areas."

Shinhwa will hold their 15th anniversary concert on the 16th and 17th at the Olympic Gymnastics Arena in Seoul ahead of their comeback in April!