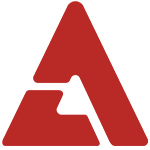 Narsha, whom fans enjoyed watching push the boundaries as an adult idol with her performances, will unfortunately be leaving 'Immortal Song 2'.

The 'Immortal Song 2' PD confirmed, "Narsha will leave the show after recording the 'Sunflower Special' on the 25th. During the ten weeks she has been with us, Narsha graced the 'Immortal Song 2' stage with her shining talent. But because she is currently preparing for a musical, she has decided to leave the show."

Although we won't get to see the talented songstress on broadcast every week after her last broadcast for the show, fans in Korea will still get to catch Narsha as she stars in the musical 'When A Man Loves' (not to be confused with the drama with the same name) starting from April 6th to June 2nd at the Universal Art Center. Narsha's final performance on 'Immortal Song' will also be aired early April.