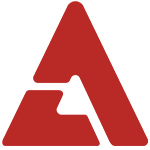 After the release of her intro track "Turn It Up" recently, Lee Hi is already hinting at her next release!

A new teaser has surfaced revealing the songstress going bold as she dons lashes made of musical notes and red lipstick, which she's used to write the words "It's Over" up at the top.

Is "It's Over" a new song or the title of a mini album or a full album? No one knows! If you remember, the previous teasers showed the artist pondering over three different dates and three different types of releases, which left fans in confusion.

Seeing that the March 1st date and the "single" mentioned in the first two teasers have lined up with "Turn It Up", we are left wondering if Lee Hi will be following the trend by releasing a mini on March 7th, and then an album on March 21st. If that prediction holds true, "It's Over" may be a mini album being released on the 7th.

However, nothing is confirmed at this point, so stay tuned for updates and leave your guesses on what "It's Over" might be!