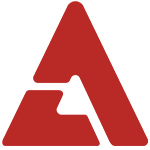 You may be seeing INFINITE sooner than expected.

The members announced to 10,000 fans that they've already wrapped up recording their upcoming album at the '2013 INFINITE Rally' fan meeting on March 1st KST. Woohyun stated, "Our comeback is impending. We've finished recording everything," while Sunggyu added, "With today as the start, we plan to return to you guys soon. We'll be back with better music. Please cheer us on."

During the fan meeting, which was hosted by actor and INFINITE's good friend Kwak Jung Wook, a video with the messages, "INFINITE [Everything]" (Title may change.) and "Everything coming soon" was played on screen.

Are you excited?!