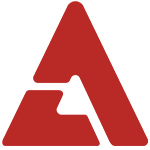 Some lucky fans were able to catch Big Bang's T.O.P sleeping like a baby during an airplane ride.

The photos were posted to an online community site under the title, "Photos of T.O.P sleeping that Chinese fans took." Fans on the same flight took a tiny peek at the rapper resting, while he took a break from his charismatic image to show a more gentle image as he sleeps.

VIPs commented, "Is the person sleeping next to him also a Big Bang member," "T.O.P's human side," and "The Chinese fans got to ride in the same business class as Big Bang."

Big Bang recently performed at the '2013 Samsung Blue Day Festival in Nanjing'.

Take a look at the photos below for the closest look of T.O.P sleeping you'll most likely ever get!