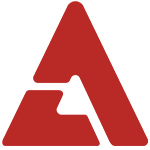 UEE and Ren led the runway at the '2013 S/S Seoul Fashion Week'!

The After School member and the NU'EST member got on the catwalk for designer Park Yoon Soo. UEE commanded the runway like she belonged there, and Ren took over the runway with his intense aura and chic expressions. Their label hoobae Hello Venus were also in the audience.

'Seoul Fashion Week' is held every March and October and is hosted by the city of Seoul. It will be open until March 30th at the Yeoui-do IFC Seoul and Hannam-dong Blue Square.