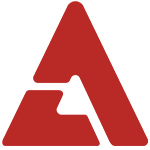 Even during their hiatus, 4men will use their break to spend some one-on-one time with their beloved fans for a 'One Day Cafe' event!

The talented trio will hold this event at the Black Mug cafe in Dogokdong, Seoul on the 24th. The members spend a memorable time with the fans as their baristas by making coffee, serving their orders, and sharing stories with them.

It turns out the proceeds from the event will be donated to charity as well, making this a perfect event to enjoy while also doing a good deed!

The group will also be kicking off their concert tour '2013 4men Concert: I'll Let You Listen' later this year at the Yonsei 100th Memorial Hall in Seoul on May 17th-19th, Daejeon in May 25th-26th, Busan on June 1st, and finally in Daegu on the 8th.