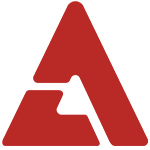 Yonghwa confessed his love for the sport of basketball.

Yonghwa was a guest on the February 12th edition of 'Moonlight Prince' and on the show, the panel talked about the famous manga series 'Slam Dunk'.

He compared his drama characters to Rukawa Kaede from the manga, and boasted, "I was part of the basketball team in middle school. We were even ranked 2nd in Busan."

Yonghwa further revealed that his dream when he was younger was to be a basketball player, and admitted he had read the entire 'Slam Dunk' series 4-5 times in all.