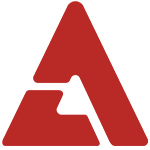 Yenny assured fans that Sun was adjusting well to married life.

Shortly after getting married, Sun has been living in Canada and during a recent interview, Yenny was asked if she and Sun still talk often. She replied, "I talk to her all the time through the smartphone messenger. She said it snows a lot in Canada, so it's cold. But she's doing just fine".

She was then asked, "Didn't you get moved by Sun's early marriage?", which she answered, "I was moved a lot, and I cried. Since we're the same age, when she told me she was getting married, I remembered a lot of things that happened since the first time we met. I've been hearing stories like 'I'm dating this person', and I'm proud because she received such a great ending."

Yenny also added, "I was really jealous when I heard Sun got proposed to. It's something beautiful that needs to be celebrated."

She also assured fans that the Wonder Girls will not be breaking up by saying, "Don't be nervous, look for us in the future."