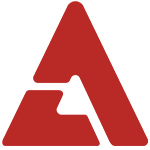 Ticket sales will begin for YB and Leessang's 'Dakgong' ('Shut Up Concert') national tour and the two bands have officially kicked off their preparations.

You may remember the two already collaborating for this same concert for the holiday season back in December. Due to its massive popularity, the two teams already put on encore performances, but that wasn't enough for the fans! Due to the overflow of requests, they'll be continuing encore performances for a national tour that will take place until April 20th.

With their previous ticket sales ranking in at #1, the two have proved to be the nation's best hip-hop and rock collaboration group.

In addition to past hits, Leessang will also be performing their latest track "Tears", which topped charts continuously after release.

The locations the 'Dakgong' concert will be at Gwangju on February 23rd, Daejeon and March 16th, Daegu and Kyungsan on April 13th, and Jeonju on April 20th. The concert tickets for the Kyungsan and Daegu will go on sale on February 25th at 2PM.