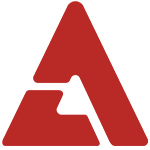 Hopefully those of you in Korea have obtained tickets for B.A.P's solo concert for it is predicted that you may have a swoon-worthy treat in store!

According to TS Entertainment, B.A.P previously made a promise to fans during their '1st BABY DAY' fan club inauguration held back in October. The boys definitely gave their fans something to look forward to as they promised that if they receive the 'rookie of the year award', Bang Yong Guk and Jongup would bare their abs!

However, after picking up numeous rookie awards from various award ceremonies, the group still hasn't shown any signs of their abs, disappointing fans. Not to worry! According to a press release by the agency, it seems the group is getting ready to fulfill their promise, with Bang Yong Guk even hinting to fans with a recent tweet that read,

Sorry to have kept you waiting. See you soon, baby! #LiveOnEarth2013

— Bang yongguk (@BAP_Bangyongguk) February 18, 2013
So for those of you attending B.A.P's 1st solo concert '
B.A.P LIVE ON EARTH SEOUL
' on February 23rd and 24th, keep your eyes peeled, and for everyone else, we'll have to eagerly await the fancams!