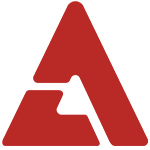 Super Junior's Eunhyuk took a celebratory picture with the awards the group received from the '22nd Seoul Music Awards'.

Eunhyuk tweeted, "Two time champs at 'Seoul Music Awards'! Thank you. Also, it rained today, so I wanted to thank ELF (fan club) who came out to support Super Junior! Hurry up and go to bed, so you can come to 'Music Core' tomorrow. Bye."

Super Junior picked up a Bonsang as well as a Hallyu Special Award at the recent '22nd Seoul Music Awards'.

Fans responded, "Eunhyuk must be really happy", "Congratulations", "Your performance was amazing", and more.

Congratulations to Super Junior!