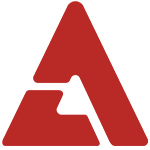 On the February 12th broadcast of KBS 2TV's' 'Moonlight Prince', former H.O.T member Moon Hee Jun opened up about the setback he faced due to verbal attacks from anti-fans.

Moon Hee Jun shared, "As I started band music, I formed a small dream to win an award for the rock category at an awards ceremony. That's when it started. I quit and suffered a breakdown. I thought that I should quit doing music. People have to like my music, so I can continue to do music. Whatever I say, there is always a misunderstanding, so I stopped doing broadcasts altogether. My family and friends would also tell me to quit. They said they were afraid that because I was so tired, I might become a different person."

Brave Brothers consoled the singer and stated, "It's impressive that you were able to overcome that pain. I always wanted to say this. A hoobae who I used to know was laughing while reading malicious posts about Moon Hee Jun. I asked this person if he/she hated Moon Hee Jun, and he said they were just looking at it because it was fun. I was very shocked. These people don't think. They only do it because others are doing it."

Moon Hee Jun continued, "After my group split up, I didn't want to show my weak side. To cover up my anxious heart, I thought that I should show an overly confident image, but that made me appear egotistical."

"When you listen to [my music], if it's not worth rejecting, I hope you like it. If it's mediocre, I hope you listen to the next song. If I act like myself for 50 minutes, I feel anxious for 10 minutes. Still," revealing how his past encounter with anti-fans still haunts him to this day.