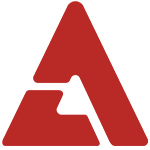 miss A's Suzy has been receiving attention for her 'post-it' fan service.

Photos of the girl group member, posted online recently under the title, "I was wondering what Suzy was doing with the post-its", at an autograph event reveal that she went the extra mile to entertain her fans.

Suzy drew a tongue and nose on the post-its for photo ops and wrote, "Thank you for coming," in post-its around a banner on the table as a way to say goodbye.

Netizens commented, "Suzy's pretty", "Her face and heart are both beautiful", "You really can't dislike her", "Her fans were probably really touched", and more.

In other news, Suzy is starring in the upcoming MBC drama 'Gu Family Book', which premieres in April.