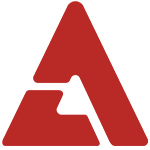 Is there really no hope for KBS's new show, 'Moonlight Prince'? The literature variety program, starring hosts Kang Ho Dong, Tak Jae Hoon, and TVXQ's Changmin, continued its ratings slide for the past week.

The latest episode recorded measly nationwide ratings of 3.1% according to AGB Nielsen Korea, which looks troublesome by itself, but even worse when compared with last week's already subpar ratings (3.5%).

Although it began last month with a 5.7% slice, the show has struggled to remain afloat, with the numbers graph showing a steep decline since its inception.

Meanwhile, its competing program, SBS's 'Incarnation', recorded ratings of 8.5%.