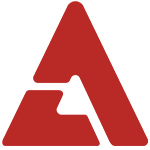 Ga In isn't the only one who can't live without eyeliner. The word on K-pop street is that INFINITE's Sunggyu can't do without eye makeup either.

On the February 27th broadcast of MBC's 'Radio Star', Sunggyu featured as a guest and surprised viewers with his unexpected obsession with eyeliner. MC Yoo Sae Yoon revealed, "There is a rumor that to Sunggyu, eyeliner is his soulmate to the point that he can tell Ga In to step back."

Sunggyu then explained himself, saying, "Ever since I was little, my eyes were really small. My mom's eyes are like that as well. So if I don't wear eyeliner, I feel like I'm missing something. Eyeliner became an important part of me. It's kind of a performance."

Viewers commented, "Sunggyu's love for eyeliner is cute", "Sunggyu will look like he's missing something if he doesn't wear his eyeliner", and more.