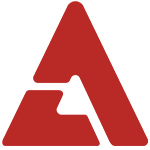 After kicking off 2013 with the pre-release of "Rain Sound", the hardworking boys of B.A.P have unveiled two more teaser photos! As a special treat for allkpop readers, TS Entertainment has provided the teaser photos in advance of their official release!

Bang Yong Guk and Himchan's photos were revealed yesterday, and today we have moved down the age line to Daehyun and Youngjae. As we saw yesterday, it seems the boys will be returning with a charismatic and manly concept. The music video for "One Shot" is said to be a dramatic one, already piquing the interests of fans.

In addition to the title track, the mini album of the same name will contain 4 more tracks, and the album as well as the music video for "One Shot" will be released online on the 12th. The music video teaser was originally scheduled to be revealed yesterday along with the two teaser images, but to further enhance the quality, the release date of the teaser has been pushed back to February 8th.

Stay tuned as more early release teaser images will be revealed only on allkpop!