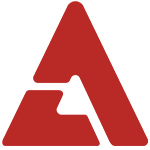 Boohwal's Kim Tae Won recently shocked everyone by revealing he had 911 as his speed dial 1 at a point in his life.

During the January 31st "weak men" episode of 'Happy Together', Kim Tae Won stated, "There was a time in my life when my speed dial 1 was 911. During that miserable time, all I did was lay in bed. I felt even more lonely because my wife and child were in another country, while I was working here."

He also added, "Later, I started getting more involved in variety shows and received the nickname 'nation's grandma,' my health got better and I started laughing again."

This episode of 'Happy Together' also featured Lee Yoon Suk, Yang Sang Gook, and INFINITE's Sunggyu as guests.

In other news, Kim Tae Won's daughter, Kris Leone, made her debut with her self-composed digital single "Into the Skies".