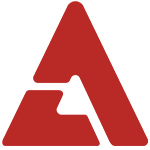 B.A.P will have a special donation box open for their concert.

As everyone knows, B.A.P's 1st solo concert 'B.A.P LIVE ON EARTH SEOUL' will be held for two days on February 23 and 24. At the fan event booth for the concert, a special donation box will be setup where fans can donate.

Before the actual concert, the boys performed on 'Music Bank', and also snapped a photo of themselves dropping the first donation envelope into the Matoki donation box. All the donations collected will be given to children with disabilities.

Leader Bang Yong Guk is well known for his charitable work and many fans have followed in his footsteps of donating rice in B.A.P's name. In commemoration for B.A.P's first concert, BABYs from all over the world including Japan, China, Taiwan, Singapore, Thailand, and Malaysia have donated about 5 metric tons (11,000 lbs) of rice.

The boys have also set a record for themselves by having a concert only 394 days after their debut. About 1,000 fans from the United States, Russia, Japan, and China are flying into Korea just to watch their concert. Even if you can't go to their concerts, the boys will be prerecording their stages for 'Show! Music Core' and 'Inkigayo', so you can still see them on screen!