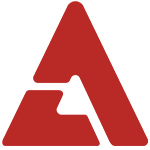 Actor Yoo Ah In has been selected as the newest model for male fashion brand 'The Class'.

The actor's collaboration with 'The Class' will appeal to customers in their 20s by accentuating a slim line and design in their outfits.

'The Class' used the slogan "A competitive style option for super rookies",  and has expressed their optimism from working with Yoo Ah In, who is well-known for his excellent taste in fashion. They expect that working with him will raise awareness of their brand.

Yoo Ah In's shoot with 'The Class' for their 2013 S/S collection will be revealed soon, and an insider with their marketing team commented on working with the actor: "Yoo Ah In has an innocence to him, but a cold and rebellious side as well, giving him two different charms. He's a fashion icon to the younger generations. We're expecting great results by choosing him as our newest model."

In related news, Yoo Ah In is currently working on his next movie in Busan.