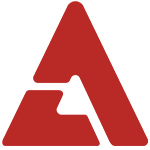 Upcoming actor Yang Hyun Mo from YG Entertainment posed for 'Elle Korea's February issue.

The pictorial shows Yang Hyun Mo perfectly pulling off a young, trendy look in a chic jacket and tousled hairstyle. During the interview with the magazine, he revealed his hobbies as surfing internet news and looking at maps, showing his growing curiosity in the world as a teenager.

Yang Hyun Mo, who is 15 years old and is in his second year of middle school, has been receiving attention for his tall height of 180 cm (5'10" ft) and handsome visuals. The young actor recently featured in labelmate Goo Hye Sun's short film 'Fragments of Memories'. He's also received praise for his mature image, and many are comparing him to top stars like Lee Seung Gi and Kang Dong Won.

Yang Hyun Mo will be starring in the upcoming film, 'Alumni', featuring Big Bang's T.O.P, which will be released this fall.