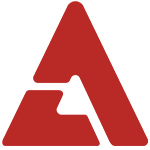 Rookie idol group SPEED's leader, Taewoon revealed, "I consider my younger brother, idol group Block B's leader Zico, as a rival."

Taewoon shared, "Zico is a precious younger brother to me, and we always give each other rap advice and work together at home. Since it's a professional world on stage, I've always considered him to be my rival."

He also commented, "We tell the fans that Block B is talented and raps well on stage, so they should think of Block B as SPEED and become their fans. Similarly, I would like Block B's fans to give a little love to SPEED."

Meanwhile, SPEED released their drama and dance music video versions for "It's Over" as well as their full album 'Superior SPEED'. The brothers' duet was also recently canceled.