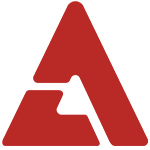 Rookie band Iconize, who has already revealed each of the members through photos, will be holding their first showcase in the form of a concert prior to their upcoming debut this February!

Iconize will meet their growing fan base at their concert early next month, but the place and date have yet to be determined. It has been revealed that the group is currently on the lookout for a concert venue with a 1,000 seat capacity as they are said to have drawn a crowd of a 1,000 when they meant to perform for 200 people at Hongdae's V-Hall back in June.

Ahead of their debut, Iconize has already acquainted themselves with teenage fans by performing at high schools across six cities around Seoul and Gyeonggido. The pre-released album jacket photo of the five-member group also increased the hype for their debut.

Stay tuned for more details on their upcoming debut!