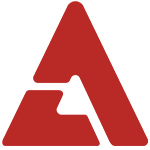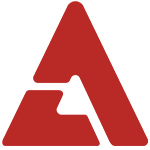 2012 was full of scandals and twists and turns in music that no one could have predicted. And that's part of what makes K-pop so fun: it seems so predictable sometimes, but then it'll come up behind you and drop a bomb that you had no idea was coming. Authors jennywill and contagion recently came together to give some predictions on what unexpected things could happen in 2013. So, without further ado, here are 10 Bold Predictions for 2013:




1. U-KISS will finally win on a music show.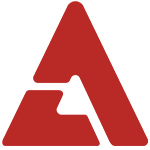 Now, you may think this is wishful thinking on the parts of the authors of this article as we're both huge
U-KISS
fans, but we think that this could actually be U-KISS's breakout year. 2011 and 2012 saw the group experimenting with new sounds that no one else in K-Pop was trying, such as the blending of eurodance and J-Pop influences with K-Pop sensibilities that we heard in songs like "
Neverland
" and "
Tick Tack
", the unusual structure of "
DORADORA
" and the new take on a pop/r&b ballad with "Stop Girl". 2013 could be the year that all of this experimentation comes to fruition and finally gets U-KISS the recognition they deserve.
However, as we all know, having a stellar song is usually not enough to garner a win. Getting U-KISS back into the variety circuit could really help raise their profile in K-Pop. While it may be difficult due to the amount of promoting that they do, getting a member on a popular show like '
Laws of the Jungle
' or '
The Romantic & Idol
' or landing a couple of hosting gigs ('
Show Champion
' is looking for new hosts...) could go a long way toward reminding people that they like U-KISS. It'd be especially nice to see
Soohyun
,
Hoon
, or
Kevin
- or even the whole band- take a turn on '
Immortal Song 2
', which may finally give the group the spotlight they deserve.
2. Potential Breakups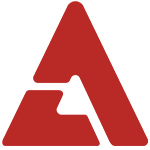 It's been a while since we've seen an idol group break up, and that streak might be broken in 2013. As much as no one wants to think about it, all good things eventually come to an end. In particular, two groups stand out as most likely to break up in 2013, and you can probably guess who they are. We would like to clarify that neither of the authors of this article are anti-fans of either
T-ara
or
Block B
, we faithfully listen to both of their music. However, for this article, we are trying to look at this from a unbiased point of view, explaining what is happening and what the most likely outcomes are.
T-ara's alleged inter-group bullying was one of the biggest scandals of 2012- articles about it dominated Korean news sites for weeks, and each new article about the members are overrun with angry, hateful comments even today. While nobody knows what really happened behind the scenes except for T-ara and their company, many people in both the Korean and international fandoms believe that
Core Contents Media
handled the situation in perhaps the worst way possible. The label's way of dealing with the scandal caused much more damage than necessary to the band. Not just that, but the girls keep running into problems. They turned down a soju CF, and instead went to Japan to endorse pachinko.
Soyeon
was under fire for a conversation she had on
Kakao Story
, and the girls just never seem to be able to escape some form of controversy.
The problem is, Korean and international netizens still place heavy blame on T-ara. Even when a rare supporter speaks up, the antis quickly crush them and call them crazy stans. Between cancelled or edited-down appearances in dramas, to complaints that not-yet-initiated member
Dani
is "annoying" and "harming the other actors" in her drama, T-ara's media presence has all but vanished. Even
D-Unit
is receiving a little hate because
Boram
's sister is in the group.
As much as we don't want it to happen, it seems that a break-up could happen. CCM now has 7 groups to take care of -
Co-Ed
and its subunits
5dolls
and
SPEED
,
Gangkiz
,
The SEEYA
,
Davichi
, and T-ara. So many groups under one company means (as we see from
SM Entertainment
) resources are spread thinly and unevenly, and promotional periods are often cut short. If CCM sees good results with SPEED or 5dolls or even The SEEYA, they will likely reallocate their resources from their most lucrative act.
The good news is that right now it seems CCM is still working hard to repair T-ara's image, and it's doubtful CCM would put so much effort into rebuilding T-ara's reputation only to throw them away. The Korean public is a lot more forgiving once you have spent some time away from the scene 'repenting' for what you've done, so taking such a hiatus could be a smart move for the group.
If that doesn't work, they can always continue their promotions in Japan- while they have their work cut out to truly establish themselves in that market, performers can actually make more money in Japan than they can in Korea (for reasons to complicated to explain in this post), so promoting more heavily in Japan could prove more beneficial in the long run. Regardless, the girls of T-ara definitely have a tough road ahead of them, and it'd be hard to fault any of them if they chose to opt out. For now, we wish them the best of luck.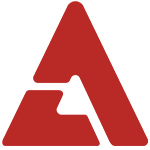 The other group with a potential to break up this year is Block B. We'd like to reiterate that neither of us are Block B anti-fans (in fact, one of the authors is a rather hardcore BBC); we're just discussing the reality of the situation.
Block B is suing
Stardom Entertainment
to nullify their contracts, alleging they have not been paid since April 2011. Stardom responded, saying they had paid Block B according to their contracts. They state that Block B had no earnings from April 2011 to October 2011, so there was no money to pay them with. They claim that the members of Block B are being manipulated by someone in the background and that they wouldn't file this suit on their own. Block B has since released a statement saying that Stardom's statement is a lie.
Should they leave Stardom, it's highly unlikely that another label will take Block B. Did you notice that Block B wasn't nominated for any awards in Korea this year, and their only award show appearances were on the red carpet at the
MAMA
awards? They didn't even get to perform on any main stages-
Zico
had one collaboration stage and that was it, even though other 2011 rookies like
B1A4
,
Dal Shabet
,
Boyfriend
, and
A Pink
all had stages. Since the Thailand scandal, which the Korean & Thai public have not completely forgiven them for, Block B is being shut out by the entertainment industry. No company will take on a group with so much baggage. A young idol group simply cannot survive in K-Pop independent of a label- they need the financial backing, the industry connections, the PDs and coordinators who handle their schedules and PR, and many other things that a company provides. Block B absolutely needs a company backing them up. If Block B leaves Stardom, it is unlikely they'll find a company, and there's a high probablility that they will disband.
However, Block B isn't necessarily suing to leave Stardom- they're suing for the nullification of their individual contracts, which makes their situation comparable to
KARA
's previous contract debacle. As Stardom's biggest money-making group, they likely have some leverage to negotiate better conditions. If Block B and Stardom can reach an agreement, the group could stay together, though it wouldn't be surprising if some members choose to leave Block B or go on hiatus by enlisting. It would be an incredible shame to see Block B's exceptional talents go to waste, so we're all hoping for the best. The only thing we know for sure is that we won't be seeing much of the group for a while- at least not until this mess is sorted out.
3. More Subunits and solo activities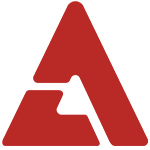 2012 was the year of subunits and solos, and we think 2013 will be just the same.
After School
has been doing great with their subunits, starting from
Orange Caramel
to
After School Red
and
Blue
. This year, they could come out with another sub-unit, perhaps to put the lesser known members such as
Jooyeon
,
E-Young
, and
Gaeun
. Perhaps another to highlight
Jungah
, who has been losing a lot of spotlight to
Raina
.
Super Junior
has also had a string of highly successful units, starting from
KRY
to
T
to
H
to
M
.
Leeteuk
has previously stated that they may debut a Japanese sub-unit. It makes sense that they'll have one, since Japan is such a lucrative market for K-Pop idols. Super Junior-J may include members such as
Sungmin
and others who are more fluent in Japanese.
INFINITE
has had a bunch of recent solos and subunits, starting with leader
Sunggyu
and then
Hoya
and
Dongwoo
's
INFINITE-H
.
Woohyun
may be up next, as he can sing just as well as Sunggyu can, and has the variety skills to back him up on top of it.
The
Wonder Girls
will be halting group promotions for a bit after
Sun
gets married, and will be focusing on solo activities.
Yenny
, with her incredible voice and song-writing talents to boot, may be the first up announcing her solo act.
4. Live music will take over MR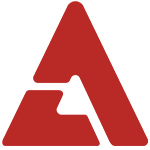 Usually, bands can't play their instruments live on music shows, but instead hand-sync the performance. However,
FNC Entertainment
is doing their best to convince music shows to let
CNBLUE
play their instruments live, and their comeback stage was incredible.
JYJ
's
Junsu
also had a successful live-orchestra concert, and during the '
KBS Music Festival
', the idol band was the most popular segment of the show. If CNBLUE's promotions are successful, FNC will certainly ask for the same for
F.T. Island
,
Juniel
and
AOA
. Other groups like
LEDApple
and non-idol groups like
Nell
and
Busker Busker
will want the same treatment.
It could even get to the point that idol groups who don't normally play instruments on stage will feel pressure to prove themselves by doing so, or may want to give it a try-
SHINee
's
Jonghyun
has said before that MR is "dead music", and that he prefers a live band. It's a bit of a long-shot, but we think that CNBLUE could pave the way for a trend towards live instruments in place of MR.
5. Which celebrities will enlist this year?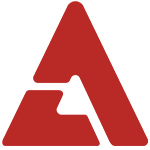 Nearly every Korean male has got to go the military at some point, but who's up for enlistment this year? Normally, Korean males go right after high school or 1 or 2 years into college. That would mean any idols born before 1994 are already older than the normal age for enlistment.
JYJ's
Jaejoong
has already been drafted, and has delayed his enlistment at least twice, making him the most likely to go in 2013. Junsu may go as well, though it's doubtful the two will go at the same time. As far as we know right now,
Yoochun
is exempt from service due to severe asthma, but he seems to have mysteriously shaved his head for some reason. Although he's told fans that it wasn't for military service, what could it be for?
TVXQ
's
Yunho
is getting a little old to keep putting his service off, but we think SM Entertainment will try to squeeze one more massive hit out of the group before he goes.
Changmin
just landed a hosting gig, so he's unlikely to go any time soon. It's likely that a
Super Junior
member or two will enlist in 2013. Age-wise,
Yesung
is the most likely candidate (he's also the next one on the list), but he is also the power behind Super Junior's vocals. Perhaps next-in-line is
Shindong
and
Sungmin
?
There were false rumors that
Big Bang
announced at the Hong Kong stop of their 'Alive' tour that
T.O.P
will enlist in 2013, and that the full band won't be back together again until 2018 due to staggered enlistment dates. These are just false rumors, of course, T.O.P is at a good age to go. On the other hand, Big Bang is enjoying tremendous popularity worldwide at the moment.
2AM
's
Changmin
has already completed his service, but the other three members have not. Also, there was a mysterious agency who talked about their vocal group in which 3 members had to go. By age,
Seulong
should be the next to go, and that could happen this year. We doubt that any members of
2PM
will enlist in 2013. They've said before they want to all enlist together (except for
Nichkhun
, who isn't Korean and therefore not eligible to serve), but since they have a big Korean comeback this year, we think enlistment is still a ways down the road for this group.
MBLAQ
is still seen as "Rain's group" in Korea. With
Rain
's recent scandals, MBLAQ will avoid enlisting until he's been back a little while. With their recent scandals, Block B members may choose to also get their enlistment over with. We know
Taeil
was already preparing for enlistment before he debuted, and since
B-Bomb
and
Jaehyo
are the same age, and the rest of the members are already over the normal enlistment age, the group may see some members going.
While
U-KISS
,
B2ST
, and
INFINITE
's members are old enough to enlist, we think they'll put it off for a little while longer.
B1A4
and
Boyfriend
are just building up steam with their careers, so it's doubtful any of them will enlist this year, either. Same with
Seo In Guk
. None of the 2012 rookies will enlist this year unless they are drafted or they want to gracefully quit their groups. As far as actors go,
Kim Soo Hyun
had his physical in 2012, so he's a likely candidate.
Yoo Seung Ho
has also expressed interest in enlisting soon.
Because of the recent celebrity soldier scandals, you'll most likely see more celebrities avoiding the entertainment unit as much as possible, and perhaps even choosing to enlist in more difficult branches of the military.
Hyun Bin
famously chose to enlist in the marines, and has received a lot of love and respect for doing so. Celebrities will be much quieter during their service, avoiding SNS and generally staying out of the public eye as much as possible until they're done serving.
6. Amber's new image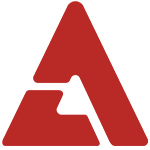 (photo courtesy of Amber's
Instagram
)
Victoria
had announced that
Amber
is growing her hair out for a change of image. But what will that new image be? Her androgynous style has been a big attention-getter for the group, but it's not a far stretch to predict that
f(x)
would lose some fans if Amber started dressing like the rest of her band.
So, if she's not going for a typical girly look, what might she be trying? After seeing a picture of her dressed as a ninja for Halloween, she'd make a pretty good warrior princess, don't you? Full-on Xena may be too much of a change, but there are plenty of other butt-kicking female characters she could take inspiration from- Lara Croft, maybe? Even that is probably too shocking of a change, though. Perhaps the best tough girl for Amber to use as her new style icon is none other than beloved American character Kim Possible! Actually, Kim's style with the fitted, cropped shirts and cargo pants isn't all that far from some of the styles that
Fin.K.L
wore in the 90's- an era which we all know is en vogue right now. Besides, it's about time wider-leg pants made a comeback, and who better to bring them back than SM's eccentric girl group?
[caption id="attachment_639687" align="aligncenter" width="600" caption="We see no difference."]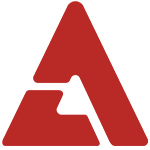 [/caption]
Okay, you caught us, we're only joking. We're looking forward to Amber's image change, but we don't actually believe she'll comeback as Kim Possible or Fin.K.L.
7. The break-out stars of 2013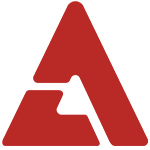 Every year brings us new breakout stars and media darlings, often from unexpected places- for example,
ZE:A
's
Siwan
became a huge star while he was in '
The Moon that Embraces the Sun
', despite being from a group that isn't well known.
SISTAR
came out of nowhere with "
Alone
" and "
Loving U
" to dominate the Korean pop scene in 2012.
This year's breakout group looks like it'll be
B1A4
. Despite putting out good material since their debut, they've managed to slip somewhat below the radar until now. However, they've made some smart moves along the way that could really pay off in 2013. First of all,
Jinyoung
writes and produces a lot of their music- both of their 2012 singles, for example. In addition,
Baro
writes most of his own raps, and
CNU
has contributed as a songwriter, too. This gives the group artistic credibility. They had a successful run on 'Immortal Song 2' in 2012, which may help people see B1A4 as legitimate musicians. They held a sold-out solo concert in 2012 that got good reviews. All of this lays the groundwork for B1A4 to hit it big in 2013.
Sandeul
in particular seems to be gaining popularity- he was the only member of B1A4 to get a solo stage on 'Immortal Song 2', and received heaps of praise for his beautiful voice and emotional delivery, winning his match-up despite a vocal crack. He's also great on variety shows, which is incredibly important in popularity. He can make people laugh hysterically with his energetic personality, and then turn around and make the whole studio dissolve into tears with a story about his grandfather. Sandeul's expert vocals and charming personality will cause him and B1A4 to rise significantly in 2013.
A member of
Boyfriend
may also make a splash in 2013.
Starship Entertainment
did a great job getting
Hyorin
and
Bora
's popularity up through 'Immortal Song 2' and '
Invincible Youth 2
', and we may see even more success as they put some of that effort into popularizing Boyfriend. We've already seen big improvements in their latest singles, and now they've got a season of '
Hello Baby
', which will give their company the chance to figure out who stands out the most from the group and who the fan favorites are.
Out of the members of Boyfriend,
Jeongmin
may be the one to rise this year. We know Starship hits it big all the time with the best singers - just look at
K.Will
and Hyorin. As one of the best singers in Boyfriend, Jeongmin may be the next face of Starship. The label helped promote him to the general public through the Starship Planet song "
White Love
", taking advantage of K.Will and
Soyu
's popularity to promote Jeongmin along with them, which worked quite well- the song charted better than any of Boyfriend's songs have so far. The music video also featured Jeongmin as the main character, giving the Korean general public a familiar face from the group- usually, that's what you need to become a breakout star.
8. The upcoming power companies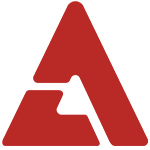 The 'Big 3' companies are YG Entertainment, SM Entertainment, and
JYP Entertainment
. However, there's a few labels that could rise and become power companies as well.
And these newer labels aren't letting the chance-in-a-million slip away. Already, we saw
Cube Entertainment
make a name for itself in 2012, with not only
B2ST
,
4minute
, and
G.NA
, but also
A Pink
and
BTOB
. They have become big enough to hold incredibly successful family concerts, pushing Cube as one of the big contenders to become one of the top entertainment labels.
This year,
Pledis Entertainment
could be rising to the cream of the crop as well. With
After School
,
Kahi
,
Son Dam Bi
,
Hello Venus
and
NU'EST
under their belt, and soon
Seventeen
, Pledis is quickly becoming one of the big names in the entertainment industry. If they keep up their impressive streak, Pledis will be able to stand shoulder-to-shoulder with the big names this year.
9. What will MOGEF ban next?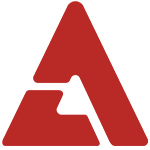 Because MOGEF's bans are at times as nonsensical as can be, it's tough to guess who might be their next victim, but we can certainly try!
First,
miss A
has promised to do a sexier-than-ever comeback when
Suzy
came of age. Well, she's of age now, so we'll see just how far they're willing to push the envelope- judging by some of their end of year performances, we're guessing that it may just be far enough to receive a ban.
Meanwhile,
SHINee
could surprise us with something that crosses MOGEF's arbitrary line. In 2012,
Key
's performances of Lady Gaga's "Hair" and "Judas",
Jonghyun
and
Taemin
's performances of "Internet Wars" and Taemin's solo stages with Korn's "Get Up" (which features multiple bleeped-out f-bombs) got attention for being unexpectedly provocative. Could 2013 be the year SHINee shakes up their good-boy images with a controversial lead single? It's not likely, but stranger things have happened.
YG Entertainment
artists are always easy targets for MOGEF, who doesn't seem to appreciate their completely free attitude towards music and videos. With that in mind, we wouldn't be surprised to see bans on music from
2NE1
and
Big Bang
this year (In fact, they'd probably welcome it on some level).
2PM
is also a likely candidate for a ban, as 2011's "
Hands Up
" was banned just for mentioning alcohol and they had problems with songs such as "
Again and Again
" and "
10 Out of 10
" for their lyrics. Don't worry too much about the bans, though- often, a ban can help make a song or video more popular because it makes people curious about it.
10. HOT TREND of 2013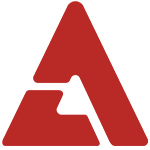 These are our bold predictions- what are yours? Sound off in the comments and let us know what you think will happen in the world of K-Pop in 2013!