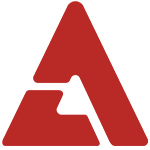 Past photos of miss A's Suzy and Kim Soo Hyun on the set of the hit KBS 2TV drama 'Dream High' have resurfaced and are receiving attention.

Photos of them were uploaded onto an online community site titled, "Suzy who is receiving cute affection on set", and shows Kim Soo Hyun grabbing Suzy's cheeks as a way of showing his caring nature for his co-star and friend. But upon seeing the photos, netizens were left wondering whether the past co-stars are just close friends or something more.

Netizens commented, "I'm jealous of Kim Soo Hyun and Suzy's friendship", "Are Kim Soo Hyun and Suzy dating in real-life?", and "Their relationship seems suspicious."

What do you think, friendly skinship, or 'getting friendly'?