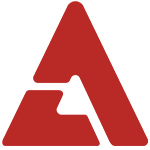 Nell have officially made their debut in Japan with the release of "The Day Before", the title track of their new 11-track Japanese album 'Slip Away'.

The rock band made their long-awaited comeback after a four-year hiatus with their fifth album 'Slip Away', which was released in Korea last April. Their comeback was called "the return of the kings." It has been revealed that the newly repackaged Japanese version of 'Slip Away' will feature an acoustic version bonus track as well as a DVD of their music video.

Woolim Entertainment confirmed, "Since a while ago, there have been fans waiting for Nell's Japanese debut, but the members aren't being selfish about expectations. They're planning to release their music in Japan at a slow pace with a rookie mindset."

Renowned Japanese pop artist Yoshitomo Nara showed his support for the band, tweeting, "A sound that resonates. There will be a lot of people in Japan who like it," further increasing the anticipation for Nell's Japanese debut.

Following the release of their Japanese album on the 23rd, Nell will begin their promotional activities in Japan.