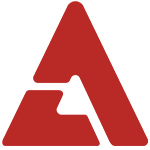 miss A's Min and Fei showed off their 'avant garde' hairstyles.

Min recently added a photo on her Instagram and wrote,

Crazy hair day... instagr.am/p/UNgheCkq8a/

— 2min0 (@missA_min) January 8, 2013
The photo seems to have been taken during a photoshoot. Min and Fei are wearing intense makeup and are sporting funky hair styles that swept all their hair up and backward. Even though they were taking a regular photo, their pose and gaze made the picture seem professionally done.
Fans commented, "
It's not crazy, you two look great
", "
You two look like real models
", and "
Is Min's sexy side starting to come out?
".
Source: Min's Twitter