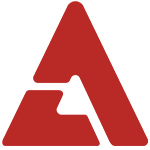 On January 12th, the ladies of Girls' Generation appeared on the "Guerilla Date" segment of KBS2TV's 'Entertainment Relay'.

Just like all the other Guerilla Dates, the ladies walked on the streets of Hongdae with a large crowd following them. Four of the members including YoonA, Hyoyeon, Sooyoung, and Taeyeon were sent on a special guerilla team mission and the other 5 members remained with the crowd.

After this, three male fans were picked out of the crowd and asked to select their favorite members. One guy picked Jessica, the other picked Seohyun, and the last picked Sunny which caused Yuri and Tiffany to hug each other for not getting picked.

The male fan who selected Jessica then played a special word game with the 5 members and after this game Jessica gave the male fan an autographed 'I Got A Boy' album and a handshake. However, what caught the attention of netizens and fans alike was what came afterwards when Jessica went in for a hug. When Jessica attempted to hug the male fan, he quickly took a step back and rejected her, his reasoning being that he has a girlfriend. The other four members burst out in laughter and the MC stated this is the first time such a thing has occurred on the show. Tiffany was quick to defend Jessica, telling the male fan that this is not something you do to precious Jessica. However Jessica stated it is understandable because he has a girlfriend and the members laughed once again.

The hilarious segment occurs around the 3:05 mark below!