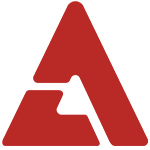 Lee Joon comforted Oh Yeon Seo with a personal story on the January 12th episode of 'We Got Married 4'.

The show broadcast the first meeting between the on-screen couple since the actress' dating rumors with her 'Oh Ja Ryong is Coming' co-star Lee Jang Woo broke out. Oh Yeon Seo made sure to clear it up with Lee Joon, explaining that the rumors were false. She also made a tearful apology as she was afraid he was hurt by the headlines.

After seeing her cry, Lee Joon said, "Everything passes. I thought I wanted to quit too. I really wanted to quit being a celebrity. I thought a lot about how it wasn't for me."

He continued on to share a story about a tough time he went through in the past, "When [MBLAQ wasn't doing so well], we went on a cable show to debate about sex offenders. The MBLAQ members were forced to split up for the show. Despite the fact that I had a different opinion, I had to think about it from that person's perspective. I didn't know what to say, since I had to listen to the opposing view."

"When the broadcast aired, I was portrayed as someone who was defending a sex offender. After seeing that, it was hard because I didn't even mean to come off that way. It drove me nuts. In your case, you didn't intend for it to be that way, but it did become that way. I know you probably thought about quitting too. It's so unfair because I feel like people only look at the surface. I'm not like that. The most important thing is that you know you did nothing wrong."

Oh Yeon Seo commented during her solo interview, "My husband teared up talking about the past. My heart hurt seeing him like that. It'd be easy for him to say that the rumors will all pass, and that if I'm patient, time will clear everything up, but because he brought up his own story [to comfort me], it really hurt me."

Lee Joon stated, "It was really hard at that time... for some reason, I felt like she feels the same way I did. Her expression was the same as mine when I was going through difficulties... That's why I told her the story about me."