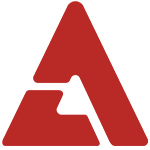 On the January 15th episode of new SBS' drama, 'Queen of Ambition', Kwon Sang Woo swooned the female viewers by revealing his bare back and muscles.

Ha Ryu played by Kwon Sang Woo disguised himself as a hostess to uncover Joo Da Hae (Soo Ae)'s hidden secret and introduced himself saying, "My age is 23 and my nickname is 'big back' not 'big fool'". He then took off his clothes and impressed the female guests with his muscular figure.

'Queen of Ambition' portrays the story of Ha Ryu (Kwon Sang Woo) who seeks revenge to bring down the First Lady (Soo Ae) whom he once loved.

Catch 'Queen of Ambition' every Monday and Tuesday!