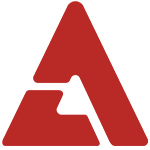 JYJ's Yoochun held a successful press conference in China, which drew over 100 media outlets.

C-JeS Entertainment revealed, "As Yoochun's popularity in China increased, we were flooded with interview requests. To return the favor for his rising popularity, we decided to hold an official press conference in front of influential media outlets in China's capital, Beijing."

Yoochun himself commented, "I came to return the favor for all the love that China has given me. I am making good memories in Beijing, which I haven't visited in a long time. I felt the Chinese fans' love. I will visit more often. I want to feature in a big-scale movie in China, and I'm open to reviewing Chinese productions. If the opportunity presents itself, I definitely want to do it," revealing his plans in terms of future promotional activities in China.